Our decision to contract Harder Homes to build our house was based on a combination of reasons including references from previous home owners, experience in the industry, historical stability of the company, willingness to allow access to the worksite and open responses to all of the questions we had about the project. I am pleased we made that decision as we now have a beautiful home and the experience during all phases of the project were more than satisfactory. Wayne used excellent trades and ensured that all jobs were completed as required. He demonstrated a thorough knowledge of the building codes and its requirements. Also, he and/or his manager would be onsite a minimum of once daily to inspect the work and there were numerous instances where they would have corrections made to errors that were caught in the course of their tour. Wayne was always accessible to answer questions and give us suggestions and recommendations on materials, new products that were available, and all the choices that have to be made during course of construction. He was also open to our personal preferences and made sure we were aware of the variance in quality and cost in all choices that we made.
I would recommend using Harder Homes as a building contractor without reservation as I am confident that they will continue to provide top quality work and service to their clients.
– Pamela and Anthony, May 2017
We are very pleased with how Harder Homes handled the construction of our house.  Wayne and his team were professional, pleasant, and proficient in achieving the objectives we had.  We could call Wayne and his team at anytime throughout the building process, and we always received a quick and courteous response to our questions.  It was a truly custom home experience.
– Dennis and Marilyn, October 2017
Harder Homes was able to translate our custom wishes into a beautiful home. The responsiveness of Wayne and his team and their willingness to engage us at each stage of the process was a confidence booster for first time home builders. From the sales team to the trades everyone put their professional skills into the build and took pride in their work. We would not hesitate to use Harder Homes. With Wayne's guidance on where to wisely invest on the home the result is a warm and inviting space that is tailored to our needs.
– Amanda and Neil, April 2017
We met with prospective house builders. We were going to be out of the country most of the time while our house was being built so we were looking for a builder with experience and professional commitment. We gave our blueprints to Harder Homes, did our selections of flooring, tiles, etc. and left. We came back to a beautiful well constructed home. Wayne provided useful suggestions which we appreciated to make our home even more beautiful. I would highly recommend Harder Homes if a family wants to have a beautiful well constructed custom home built with low stress.
– Colin and Phyllis, January 2016
We absolutely love waking up in our new home. Wayne's team has built us a quality, beautiful home that has many details added to both outside and inside to give it a unique, bright and gorgeous look. Everyone who visits comments on the open concept, the beautiful deck, the flooring and the colors. We feel confident that it is a safe and very well structured building, and we are content to call it home. We were at our house almost every day throughout the building process and Wayne was open to changes that we asked for, and the building crew was very friendly. We chose Harder after looking for a bungalow with an oversized garage, and the ability to choose custom designing. After looking through over 200 houses, we made the choice to build with Harder and we couldn't be happier. We love our home. Thank you Wayne!
– Christina and Dave, 2015
We love our gorgeous home and would absolutely build with Harder Homes again!! Not only did they build a quality home but it was completed ahead of schedule! We absolutely loved being able to sit down with an architect and design our home right down to every nook and cranny. Harder Homes was always willing to provide great advice and answer ALL our questions. The finished product of their homes really does speak for itself. A great big thank you to Wayne and everyone from Harder Homes.
– Ryan and Ashley, April 2015
We have lived in a home constructed by Harder Homes for over a year and we are totally happy and satisfied with the high quality of Harder Homes construction and detail. Our house is fantastically solid and there has been no settling whatsoever in the framing of the house.
We have a lot of visitors to our home and many have commented on the solid construction, the beveled corners, the elegant headers over the main doorways & windows, and the large front door – all trademarks of Harder Homes. They really like the design and layout too.
We found Wayne and Simona very relaxed to work with, and they didn't sweat the small stuff. They were also very generous with the allowances and upgrades.
We also really like the neighborhood and recommend it too!
– Murray & Rebecca, March 2015
ABSOLUTELY in a heartbeat!! This was not our first home building project and as such we had considerable criteria in choosing our next partner. After several months touring show homes and interviewing prospective home builders, we chose Wayne from Harder Homes as our builder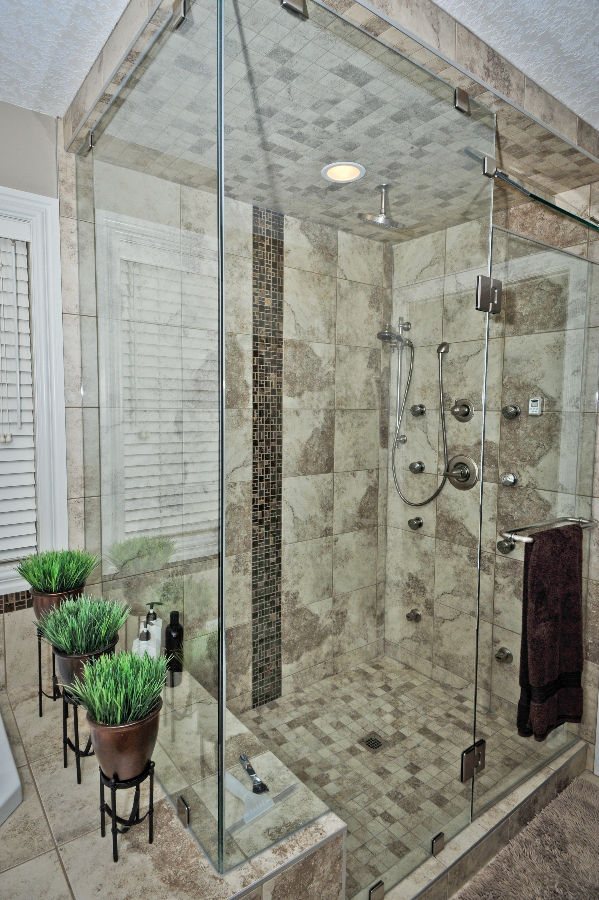 Wayne was very approachable, open and honest and conducted himself with a high level of integrity and professionalism. The quality of workmanship became very evident as we quickly learned that many of the things considered by other builders as "upgrades" were standard finish specifications in all Harder Homes. Wayne was very active and engaged throughout the entire construction process, never afraid to offer up suggestions or ideas on how we might consider doing things differently whilst ensuring that our overall goals and objectives were met. This was especially important to me as my husband travelled much of the time, leaving me to make many of the day to day construction decisions in his absence. Wayne was timely in all of his responses regarding our many change orders which allowed us to make good business decisions regarding desired upgrades to our home.
In addition, Wayne provided referrals on landscape contractors and in home design consultants – both of which we utilized and appreciated very much! I spent a fair bit of time each week at the jobsite and was always greeted in a kind and courteous manner by not only Wayne but by all of his sub-trades! In spite of all the horror stories out there about builders or the home building experience, I can honestly say that our experience with Harder Homes far surpassed our expectations and I would do it again without hesitation!
We wish to convey our utmost thanks and appreciation to Wayne and Simona of Harder Homes for building us a beautiful house that we are proud to call home.
– Ecky and Cathy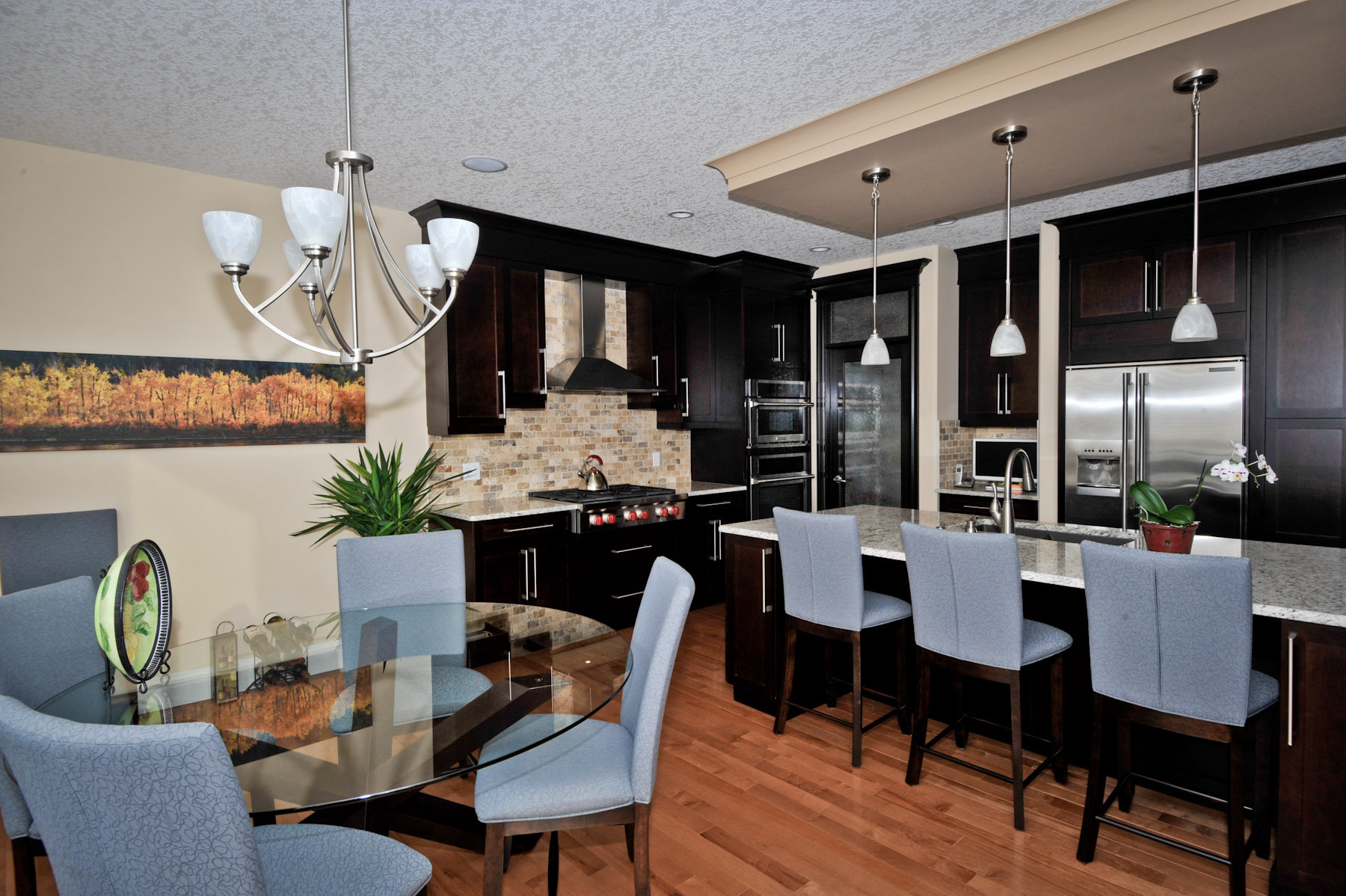 Building with Harder Homes was a great experience from start to finish. From plan design to color selection, each stage was carefully handled and our questions were always dealt with promptly and efficiently. They use quality trades which is evident throughout the construction and finishing process, and they demonstrated flexibility for last minute changes. We highly recommend Harder Homes, developing your trust and confidence will be their first priority.
– Tony and Chrystal
This was our first experience building a house and we were very nervous going into it, but after meeting with Wayne we felt very confident in moving forward. It was a very personal experience, Wayne always made sure to go over everything in detail and answer all of our questions right away. It was a great building experience and we now have the dream home we always wanted, with no hidden costs and possession was right on time, to the day! We've been in our home 2 months now, and the service is still the same, Wayne is here if we have any questions or concerns. We highly recommend building with Harder Homes!"
– Sonia and Ryan
Building with Harder Homes was a wonderful experience. The selection of finishings and products seemed endless. You really can build a home customized to your needs and family with the Harder's. Come to them with your ideas and they will make it happen – your dream home awaits!
– Jim and Christine